16TH ALL IRELAND RALLY FOR LIFE: 2 JULY 2022
THE RALLY FOR LIFE IS BACK!
After two years of Covid lockdowns, the BIGGEST pro-life event of the year is back in-person, in Dublin, where thousands will gather to Stand for Life.
JULY 2nd, 2022. DUBLIN. SAVE THE DATE. 
You've been amazing for keeping the pro-life message alive with local rallies and events in 2020 and 2021, but we can already feel the energy building for the most EXCITING pro-life event of the year: the Rally for Life.
Rally for Life 2022 will meet at 2pm on Saturday July 2nd at the Garden of Remembrance on Parnell Square in Dublin city centre. 
The Rally theme for 2022 is to urge the nation to Rethink Abortion
A vitally important year
As you know, the first review of the Abortion Act is taking place this year and the Rally is a key action in reminding the government and the public of the horrific outcomes of the abortion legislation.
Join us to be a voice for the 6,500 babies being killed by abortion every year. For the mothers brutalised by a system that tells them to flush the bodies of their aborted babies down the toilet.
Stand for Life – for the families of babies with disabilities who are being pressured to abort their beautiful children. For the pro-life doctors and nurses fighting for conscience rights. To make the truth known about horrific late-term abortions.
To demand that the 3 day period of reflection before abortion, which saved almost 900 babies in a year is retained.
To wake the conscience of a nation and urge them to Rethink Abortion.
But its also a day for the national pro-life movement to be re-energised and strengthened by coming together for Life! Together we will rebuild this broken culture.
BE THERE ! 
---
GET LEAFLETS AND POSTERS!
If you can help promote the rally, we can send leaflets and posters in the post! Email or ring the office and we will post them to you. info@thelifeinstitute.net or 01 8730465
---
SPEAKERS
Dr Dermot Kearney
Dr Dermot Kearney won a significant victory this year for his life-saving work in providing Abortion Pill Reversal when he beat an orchestrated campaign to stop him helping women and babies.
Dr Kearney is a Irish cardiologist living in Britain, and has helped to save 32 babies from abortion by giving their mothers a REAL choice through reversing the effects of the abortion pill.
Women said he "became a saviour to them and their babies" and described him as a "lifesaver".  One woman said of him: "to find there was such kindness in the world was phenomenal. It felt so selfless I cried".
See Dr Dermot's amazing story here
Eden McCourt
Eden is an anti-abortion activist from London, England. She heads up newly formed Abortion Resistance, a youth-led, youth-focused pro-life organisation in the UK devoted to ending the wide-scale crimes against humanity committed by the abortion industry.
She has been involved in the pro-life movement from a young age but was inspired to begin activism in her teenage years, after discovering her parents were put under pressure by medical professionals to abort her special needs sister, Josephine.
Niamh Uí Bhriain
Chairwoman of the Life Institute, Niamh is a veteran pro-life activist for nearly 30 years and a prolific commentator on right to life issues
 "We need to rebuild a culture when it is so broken that abortion is seen as a solution."

Vicky Wall
Vicky Wall is mother to baby Líadán who was diagnosed in utero with Trisomy 18. "Líadán is our precious daughter. Her short life taught us all so much about love & family and about what's important in life," she says. Vicky does amazing work with Every Life Counts, a support network for families who have received a diagnosis that their child may not live long after birth.
"Every baby is precious and deserves all our love".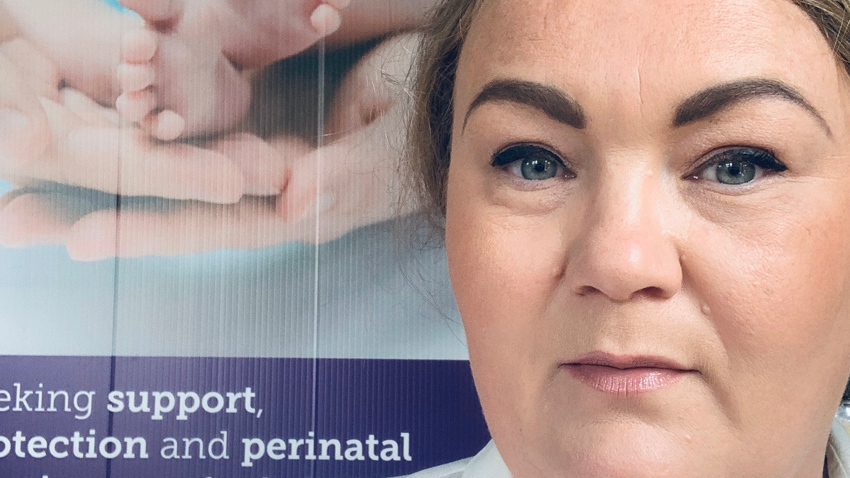 Bernie Smyth, President Precious Life
Bernadette Smyth, Founder and Director of Precious Life, is a pro-life activist for over 20 years now. She regularly appears on TV and radio as a pro-life commentator and is instrumental in saving hundreds of babies through crisis pregnancy initiatives in the North of Ireland
"We need to make abortion unthinkable – all mothers and babies need is love"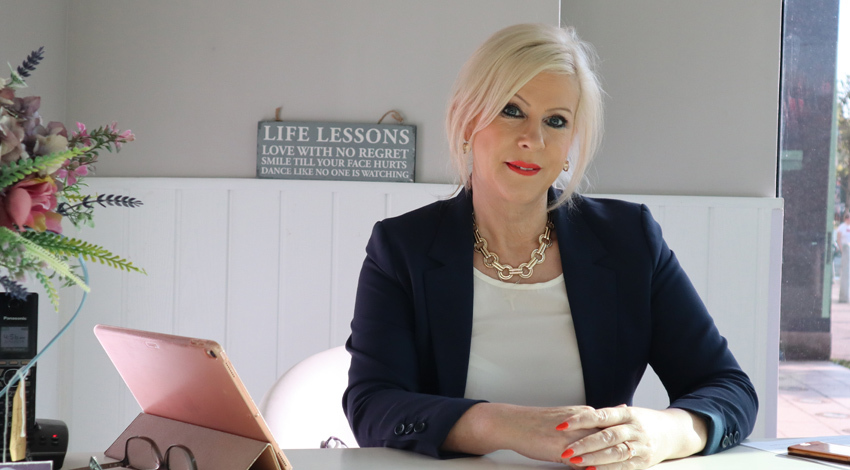 Natalia Isherwood
Experienced a traumatic at-home abortion via the Pills by Post program in the UK. Was told by doctors the abortion would look "like a heavy period", but regretfully realised
"it wasn't .. it was like a baby".
Carolyn Johnson
Carolyn Johnson is the founder of Gianna Care, which is Ireland's biggest crisis pregnancy support organisation offering compassionate care and support to women and their babies. They have opened up centres of care in Dublin, Galway, Kerry, Limerick and Offaly and are providing practical care in pregnancy every day.
"Our goal at Gianna Care is to identify the barrier preventing the woman from continuing her pregnancy, and either completely remove this barrier, or minimise it as much as possible."
Mary Bridget
More speakers to be added soon, keep checking back!
---
GETTING THERE
Garden of Remembrance, Parnell Square is situated at the top of O'Connell Street
On Foot
Head north on O'Connell Bridge toward Bachelors Walk/R105/R148 Continue onto O'Connell Street Lower and Upper Turn right onto Parnell St, continue onto Parnell Square, Garden of Remembrance is on your left
Getting there by Car from the M50
Take the N1 exit toward City Centre/Dublin Port. Continue onto N1. Turn left onto Gardiner Street Upper/R802Continue to follow R802 Turn right onto Parnell St/R803Continue to follow Parnell St. Turn right onto Parnell Square W
Getting there by Public Transport
Lots of busses and the Luas service Dublin City Centre and O'Connell Street
Busses (this will be updated regularly) PRE-BOOKING IS ESSENTIAL, Please ring!
---
YOU CAN HELP right now
#WeStandForLife  #Rallyforlife   #Marchforlife
Volunteer
Please help us to promote the Rally for Life to make sure its on everyone's calendar for July 2022! Sign up and we will add you to the volunteer list!
Are you GRAPHIC DESIGNER or someone who has SOCIAL MEDIA SKILLS?
Do you have ORGANISATIONAL SKILLS?
Are you a MUSICIAN or ENTERTAINER?
DISTRIBUTE

LEAFLETS

or hang a Poster in your church or club
PUBLISH it on your website, blog or in your parish or church newsletter
BE THERE on the day and ask others to come
#WeStandForLife  #Rallyforlife   #Marchforlife
Photographer or Videographer
Are you a photographer, videographer or have experience in editing and want to help promote a culture of life? Send us a email or contact us via social media, we'd really appreciate your help!
Have you a Truck / Float or Lorry?
For postering, bringing stuff to the Rally starting and end points is always a challenge and we'd love to give the message of life even greater visibility with floats and decorated trucks. Is that something you can help with? Send us an email or contact us on Social media!
Are you a musician or an entertainer?
Are you a musician, a singer or in a band? Send us an email or contact us on Social media!
---
MUSIC
TBC
---
LEAFLETS AND MATERIALS
The All Ireland Rally for Life is the largest annual national pro-life event in Ireland which seeks to protect the right to life of every person. It does not espouse any other cause or platform and the organisers ask all participants to participate in a spirit of generosity to unborn children and women with unexpected pregnancies. We ask all those in attendance to support the aim and message of the day. With that in mind, we ask that materials and leaflets pertaining to other causes, events or organisations are not distributed on the day.
---
Gaeilge
SEAS AR SON NA BEATHA Fós beo, fós daonna,tá do ghuth fós ag teastáil uaithi. Ar an Satharn, 2ú Iúil, bí leis na mílte eile ag Seasamh ar son na Beatha ag an imeacht bliaintiúil is mó in Éirinn ag tacú leis an gceart don bheatha do GACH duine, go h-áirithe dóibh siúd is lú agus is leochailí, linbh gan bhreith. Tar chuig an Ollslógadh mar ní féidir le h-aon vóta ná aon acht parlaiminte marú linbh leanbh a dhéanamh cóir. Tar ann le freagra níos fearr a éileamh do mháithreacha agus linbh. Tá sé mar chuspóir freisin ag an Ollslógadh an chéad ghlúin eile a ghríosú le seasamh ar son na beatha agus an cultúr a athrú. Bí linn ar an 2ú Iúil le :
Do fhreasúra a léiriu i gcoinne dlí ghinmhillte barbartha Simon Harris.
Do thacaíocht a léiriú do ghairmithe leighis atá i gcoinne an ghinmhillte agus ar mian leat a bheith saor chun dul i gcoinne an ghinmhillte ar bhonn choinsiasa.
Do thacaíocht a léiriú do mhná atá ag súil gan choinne nó atá i gcúinsí deacra.
Léirimís gur féidir réiteach níos fearr a thabhairt dóibh ná ginmhilleadh
Léirigh don Náisiún nach bhfuil an 723,632 dínn a vótáil i gcoinne an dlí éagórach agus barbartha seo imithe in áit ar bith is go leanfaimid orainn ag seasamh ar son na beatha agus i gcoinne an ghinmhillte.
#aisghairman36ú #seasaimidarsonnabeatha#seasimidlemáithreachaaguslinbh #slógadharsonnabeatha
Tá DO chabhair ag teastáil ón Ollslógadh: Bí i dteagmháil linn más féidir leat cabhrú in aon bhealach.
An bhféadfá bus a eagrú i do cheantar féin?
Postaeir a chur suas, billeoga a thabhairt amach nó glaonna ghutháin a chur?
Ócáid tiomsaithe airgid a óstáil, postaeir a dhéanamh nó má tá aon smaointí eile agat téigh i dteagmháil linn!
Bí i dteagmháil ag : Cuir riomh phost ag info@thelifeinstitute.net nó cuir glaoch orainn ag (01) 8730465 nó cuir teachtaireacht nó Facebook ag facebook.com/Lifeinstitute.
Tá Ollslógadh Ar Son Na Beatha eagraithe ag Institiúid na Beatha, Beatha Mhuirneach agus Cosaint na nÓg Le tuilleadh eolais téigh chuig www.rallyforlife.net
---
Polskie
ZAPRASZAMY CIĘ NA IRLANDZKI DOROCZNY MARSZ DLA ŻYCIA : DUBLIN : 2 Lipiec 2022
Zostały jedynie 3 tygodnie do soboty 2-óstego Lipca, gdzie prosimy o dołączenie się do tysięcy innych ludzi którzy będą stać za życiem w największym w Irlandii jedno rocznym wydarzeniu we wsparciu do praw człowieka do życia KAŻDEGO czlowieka ; w szczególności tych najbardziej najmniejszych i niewinnych ze wszystkich- nienarodzonych dzieci. Przyjdź na marsz, ponieważ żadne głosowanie, żaden akt rządu nie może usprawiedliwić prawo do zabjania dzieci. Przyjdź dla lepszego powołania dla matek i ich niemowląt. Marsz dla Życia jest po to aby wznieść nowe pokolenie aby zawsze wspierali prawo do życia, każdego człowieka.
MARSZ DLA ŻYCIA, 2 LIPIEC 2022, GODZ.14.00 DUBLIN, PARNELL SQUARE, IRLANDIA PRZYPROWADŹ RODZINĘ I ZNAJOMYCH. TO WAŻNA WIADOMOŚĆ, PODAJ JĄ DALEJ.
---
Rally for Life is supported by:
Bunclody for Life
Cork Life Institute
Donegal Pro-life
Dun Laoghaire Pro-life
Dungarvan for Life
Every Life Counts
Family & Life
Fingal for Life
Galway Pro-Life Action​
Gianna Care
Kerry Life and Family
Kildare Pro-Life Action
Laois for Life
Leitrim for Life
Life Institute
Limerick for Life
Louth Pro-Life Network
Meath for Life
Our Lady of Guadalupe Pro Life movement
Precious Life
Pro-Life Trust
Pro-Life Wexford
Roscommon Pro-life Action
Stanton Health Care
St. Joseph's Prayer Group
Tipperary Pro-life
Tyrone Pro-Life Network
Vigils for Life
Waterford for Life
Youth Defence
Youth for Life NI