RallyFest : 1st JULY 2023

Celebrate life at the Rally Fest!
This year we have some exciting news! We are delighted to announce a RallyFest taking place on the day of the Rally –1st July 2023 – in Abbey Church right in Parnell Square where we gather for our march!
Timetable
Saturday, 1st July 2023
11am – Stalls & refreshments and activities for children, Abbey Church, Parnell Sq
12noon – Mass at St. Saviours, Dominic Street
1pm – Assemble for Rally for Life
1.45pm – March to Custom House Quay
2.45pm – Rally at Custom House Quay
4.30pm – Rally Fest continues in Abbey Church, Parnell Square
Other events celebrating life at Rally 2023
Registration for RallyFest is essential and easy, do it here!
FRIDAY NIGHT: 30th June:  Youth Event, Speakers, music + more (registration by mobile essential : 087 1674656)
SAT MORNING: 1st July: Stalls & refreshments and  activities for children
SAT AFTER THE RALLY: 1st July: Guest speakers, film screening +!
It's set to be a really positive addition to the Rally – a gathering of pro-life people with activities for children and adults! A place where we can connect and build the pro-life community, sharing experiences and ideas, or just enjoying a chance to grab a cup of coffee and a chat.
On FRIDAY, a youth evening will feature trad music, workshops, dancing, games and speakers. It promises to be an great event, so if you're between the ages of 16 to 35 message. Message 087 1674656 for registration which is essential!
We strongly recommend that you register for the Rally Fest online to ensure access – but registration at the door will also be accepted, depending on numbers. 
On SATURDAY from 11 am to 12.45  you'll be very welcome to attend the Rally Fest centre, with lots of pro-life stalls, teas and coffees, information and chat. We've face-painting for the kids, a chance to make your own poster, grab some merch and much more.
Then on SATURDAY after the Rally, from 4.30pm – the Rally Fest will continue with refreshments and two amazing Guest Speakers, barrister and pro-life hero Maria Steen, and the powerful personal testimony of Fr Stephen Imbarrato who lost twin babies to abortion when he was a young man and before he became a priest.
CALL US on 01 8730465 to register for the Rally Fest TODAY! 
---
Book your ticket or Apply to have a stall at RallyFest
By having a stand at the Rally Fest, you will be in a unique position to distribute leaflets & materials, advertise your own events and directly communicate and discuss your organisation with pro-life attendees!
SIGN UP at info@thelifeinstitute.net or by ringing 01 8730465
---
TERMS AND CONDITIONS: Names for the purposes of registering people with your organisation may not be taken/gathered at this event.
This is a pro-life event, happening alongside the annual Rally for Life. The purpose of the Rally Fest is to communicate with like minded, pro-life people. Stands may not be booked at this event by organisations which do not agree with the pro-life cause.
---
Speakers
Fr. Stephen Imbarrato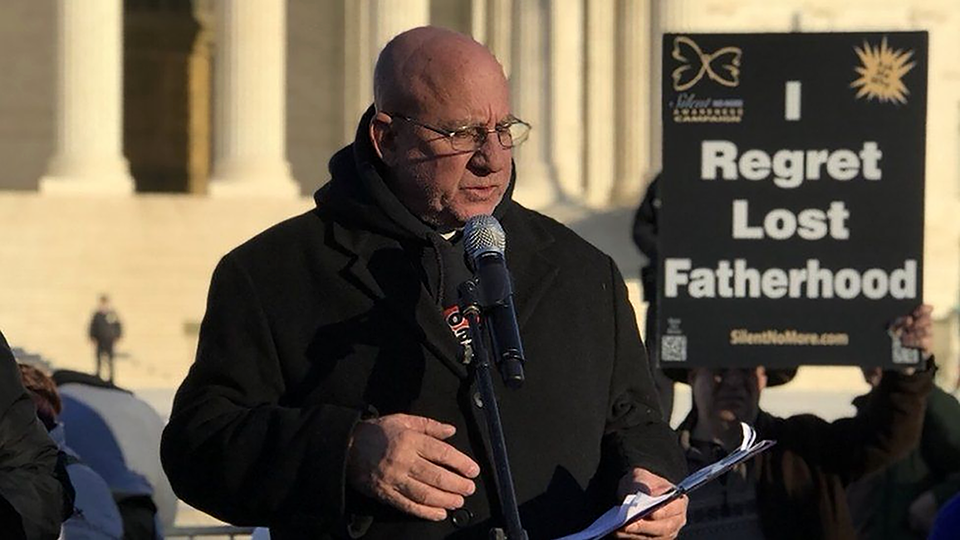 Father Stephen Imbarrato, of Irish heritage, has been active in pro-life ministry for many years.
While attending Holy Apostles Seminary, Father helped start a crisis pregnancy center across the street from an abortion business. He explains, "…being across from the abortion mill showed me how important it is to have ministries of life directly across from the gates of death."
Ordained in May of 2005 for the Archdiocese of Santa Fe, Father Stephen learned of a small adoration chapel located directly across from a Planned Parenthood facility in Albuquerque.
Using the chapel as a focal point, and prompted by the Holy Spirit to rejuvenate Project Life– which was dedicated to prayer vigils and sidewalk counseling in front of Planned Parenthood – Father Stephen gathered a group of laypeople, forming the Project Defending Life.
Before being called to priesthood, Father Stephen also adopted a boy John, and had a personal experience of an abortion of his twins 1976 which he only learned about in 2001.
Maria Steen